Home
»
Our Products
»
Ducting
Ducting
Flexible Ducting (Without Insulated & With Insulated)
GP Spira flexible ducts. made of multi-layered Aluminium Polyester, Metalised Polyester etc Foil bonded together by quality adhesive and reinforced with high carbon corrosion-proof spring wire. GP Spira Flexible duct is non-flammable, more efficient and more popular when compared with other flexible ducting system especially low cost single ply flexible air ducts.
Charactristics
Able to withstand high air pressure
Strong and Durable with double facing alumiminium foil
No problem of air leakage
GP Spira offers smooth Inner core which provides low friction loss
Low operating cost
Compressible and extendable by more than 10 times its original size. No problems of shrinking when fully
extended
Non -flammable.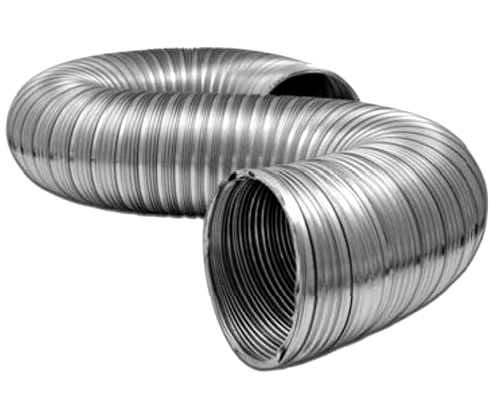 Size Available
Available in various.I.D. ranging from 100mm to 500mm (4" to 20").
Supplied in Standard lengt of 10 meters each
Applications
Ideal for all air conditioning/ventilating systems and any other industrial or residential applications including hospital, hotel, commercial and office buildings.
Very flexible and can be connected to whatever position required.
Economical, quick and easy to install even in complicated unworkable areas where other ducts cannot reach.